Singer Confidence 7465 Sewing Machine
Would you like to upgrade to a more modern machine? Or even have an urge to experiment with more decorative stitches?  Are you sick and tired of repeating stitches on your mechanical sewing machine?  And avoid using the same stitches over and over again. If so, getting a computerised sewing machine is just what you need. One problem that comes with the computerized machines is that they come in different and so many sizes and shapes. And various price ranges also. If you like machines that are relatively simple, and do not necessarily feature bells and whistles but contain good selections of stitches, the Singer Confidence 7465 is perfect for you.
The Singer Confidence 7465 is an excellent primary computerised sewing machine with nice features like a needle threader and a wide range of stitches you can select from. It is a primary sewing machine designed to serve beginners and casual sewers and features everything you would need and expect from an entry-level computerised sewing machine. It has a needle threader, 50 stitches and a bunch of various needle positions, with a drop-in bobbin. It is part of the top 5 suggested machines for beginners and also recommended for young sewers because of its convenience and easy to use format.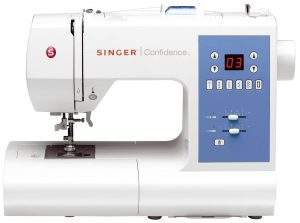 £283.90
in stock
4 new from £283.90
as of June 27, 2022 2:23 pm
Last updated on June 27, 2022 2:23 pm
How Does It Compare?
I usually like to compare the machine i am reviewing to other machines that fall under the same category and price range. It gives a real sense of where the machine fits in. The Singer Confidence 7465 performs very well when it comes to decorative stitches, so if you are decorative stitches kind of person you should opt for this sewing machine. It does tremendously well in terms of stitches and durability. It, however, lacks some features which some other sewing machines possess.
The Stitches
Do not let the 6-stitch buttons on the front of the machines fool you,  they are just easy access for the most common and popular stitches. This machine features 50 stitches. It has a decent selection of stitches and has most expected stitches by sewers. Stitches such as decorative stitches, stretch stitches and a large number of satin stitches are all in this computerised sewing machine. Surprisingly, this machine contains two buttonholes too. All of the variety of stitches can be located on the stitch reference guide which can be found printed on the tray that slides out from the bottom of the machine.
Stitches can be selected on this machine either by using the up arrow/down arrow or by using the easy access buttons. Having to scroll through all of the stitch numbers to get to the stitch you would like to make use of can a little bit tedious, but it is just a slight inconvenience for the user.
The machine can manage maximum speed of about 750 stitches per minute, which is perfectly acceptable for a sewer. It can also be used for tying off most stitches which is a handy tacking stitch function.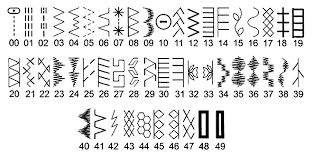 £283.90
in stock
4 new from £283.90
as of June 27, 2022 2:23 pm
Last updated on June 27, 2022 2:23 pm
Design and Build Quality
The Singer Confidence 7465 machine is a computerised sewing machine with a sturdy and stable design. It has a twin needle button that is located on the front of the machine. It also has a little tray which the stitch reference guide can be found. This electronic machine has been designed to be an efficient and simple model to use and complete your tasks. Singer makes some good quality Sewing Machines overall , if you would like to read our review of the Singer brand you can find it here:
The Details
The Presser Foot
This computerised Singer Confidence 7465 sewing machine comes with five types of presser feet:
Zipper foot
All-purpose foot
Blind stitch foot
Buttonhole foot
Satin stitch foot
For those that do not know, the satin stitch foot is convenient for getting the most out of the various satin stitches this machine has to offer, it is quite similar to the zigzag foot, but unlike the zigzag foot it possesses a groove on its underside which enables the dense satin stitches to be fed through more efficiently and better.
The Needle
This machine is designed with a twin needle function,  although the twin needle is not included with the machine when buying it, you have to buy them separately. They are perfect for sewing hems if you are in lack of a serger, or can be exciting to use and experiment with and use for decorative purposes or effect. The twin needle mode can be activated by pushing the button at the front of the machine. This helps to reduce the stitch width which in turn reduces the risk of breaking needles. Out of the 50 stitches, 41 stitches can be used with the twin needle.
The Bobbin
This machine comes with a drop-in bobbin that has a clear plastic cover. I prefer machines that come with top loading bobbins like this one to front-loading bobbins because I find them much more comfortable to load and it is convenient to see how much more thread is remaining in the bobbin.
Needle Threader
One fantastic feature of the Singer Confidence 7465 is the automatic needle threader which is super handy and efficient for those that struggle with threading needles. This feature helps save lots of time you would have spent on threading needles and use them for other essential tasks.
LCD Screen
This sewing machine has a primary LCD screen which shows the stitch number
Accessories
Twin needles
Seam ripper
Bobbins
Spool caps/
Hard dust cover
Snap-on presser feet
Metal bobbin winder
Adjustable stitch width
Adjustable stitch length
Self-adjusting tension system

Foot Pedal

Feed Dogs
You can drop the feed dogs using the switch at the back of the machine on the free arm.
Manual
You can find the manual of the Singer Confidence 7465 here.
Conclusion
To conclude my review, the Singer Confidence 7465 is a relatively typical computerised sewing machine with a 50 stitches feature, a needle threader, a drop-in bobbin, and many other numerous features that is to be expected from an entry-level computerised machine. The machine that would ideally suit your specific functions and that would be best for you comes down to your preference. This machine is durable and solidly built and would perform numerous tasks for you.  It features an interior metal frame, which provides a long-lasting life span for the machine. If you are not full sold on the Singer Confidence 7465 consider the Brother HF27 as an alternative.
Singer Confidence 7465 Sewing Machine
Buy any new Singer sewing machine between 15th February to 31st May 2019 and you can enter...
50 built-in stitches with 2 styles of 1 step button hole.
Direct stitch selection of 6 most popular stitches with pre set stitch width and length...
LED screen and drop feed. Automatic needle threader with 2 LED lights.
Carry handle and soft dust cover