The Brother FS130QC is one of a handful of affordable computerised sewing machines that comes packed with some very good features. If you are interested in dressmaking, home furnishings and quilting this might be the machine for you. In this review we will be taking a closer inspection at each of the individual features and establishing exactly what the Brother FS130QC sewing machine has to offer. One thing we can say for certain before getting into our full review is that it is suitable for both beginners and the experienced sewer.
Brother FS130QC 130-Stitch Computerised Sewing Machine
Main Features
130 stitch options
8 automatic buttonhole styles
1 alphabet font
Free arm sewing
F.A.S.T bobbin winding
Ease Of Use
In terms of how easy it is to use this machine it can be said that it is designed in a way that makes it fairly simple to use. The large LCD display screen and digital stitch selection buttons make selecting the correct stitch a straightforward process. With the Brother FS130QC sewing machine that is designed also for quilting, the 7-point feed system it has is great for when working with extra thick layers of fabric. In addition it has everything you need to make a full size quilt without any hassle including an extra wide extension table.
For complete beginners the instruction book and DVD it comes with are a must. If you happen to of misplaced your instruction manual you can find it here.
Stitches and Buttonholes
One of the biggest selling points of this machine is the amount of stitches it has. With 130 decorative stitches in total there are plenty of options for all of your sewing needs. However, if you find this will be insufficient for your sewing needs you should take a look at the FS210 which as the name suggests has 210 stitches.
For those that like to personalise their creations the alphabet set is a great addition to this machine as are the buttonholes. In total there are 8 one step automatic buttonholes which is very good considering the price of this quilting machine.
The image below shows the full range of stitches that are on offer with this machine as well as the alphabet set.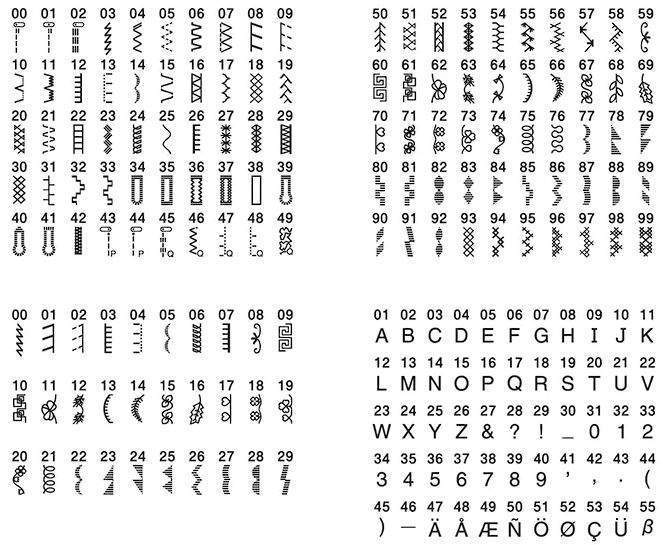 Design and Build Quality
The Brother brand have a good reputation for making sewing machines that are built to last and the Brother FS130QC is no different. Overall this machine is very sturdy and robust and with a weight of 8kg you can rest assured that it doesn't move around when in use.
If you look after it and use the dust cover provide you will have yourself a good quality sewing machine that will last for many years. However, with it being a computerised sewing machine you do have to be more careful when moving it around than you do with a mechanical sewing machine
Presser Feet
In addition to having a very good amount of stitches to choose from there are also a good number of presser feet included with every purchase of the Brother FS130QC sewing machine. Rest assured that you won't have to fork out any extra cash on presser feet to gain the full potential of this model.
Walking foot with quilting guide
Quilting foot
Quarter inch quilting foot
Zigzag foot "J"(on machine)
Buttonhole foot
Overcasting foot
Monogramming foot
Zipper foot
Blind stitch foot
Button fitting foot
Speed Control
In addition to a standard foot controller this machine also features an electronic slide speed control. Simply turn the speed controller to the right to speed up the sewing speed and to the left for a slower and much more manageable sewing speed. This is a great feature to have especially for long stretches of fabric.
Bobbin System
Many of you will already know by now that I prefer a sewing machine that has a top loading bobbin. Luckily this machine has a quick set bobbin of the horizontal type.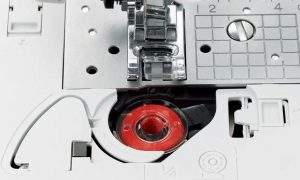 Automatic Needle Threader
Threading this machine is a straightforward process and doing so involves looping the thread around the attachment by the needle and it threads it. For those that find threading a sewing machine a problem the automatic needle threader that comes with this model is a great feature and particularly useful for beginners. There are also 12 needle position with this model.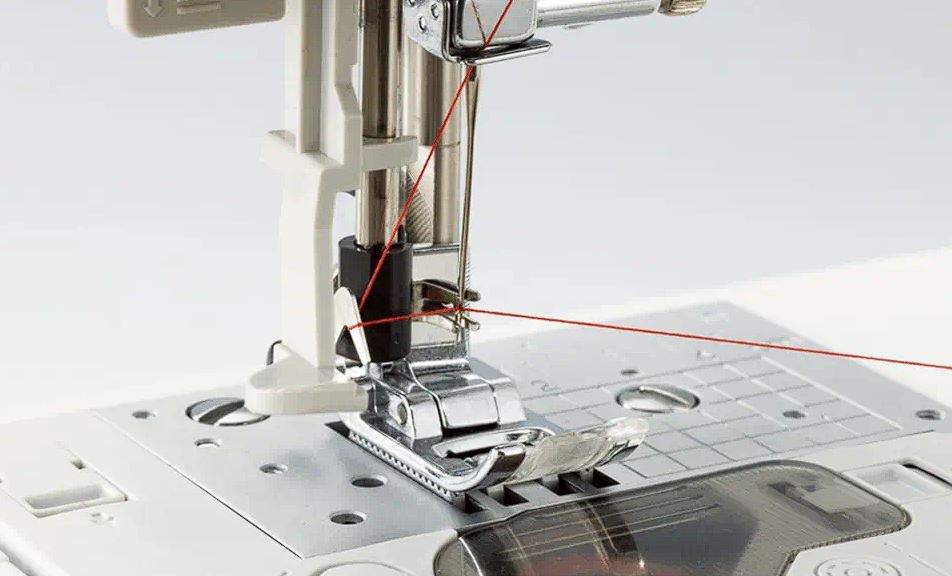 LCD Screen
As mentioned in many of our previous reviews on Brother quilting machines the LCD display screen is quite large. In addition it is also very simple to use and switching between stitches is far less complicated than with some other brands machines. It is also possible to adjust the stitch length and width using the built-in buttons to the right of the screen.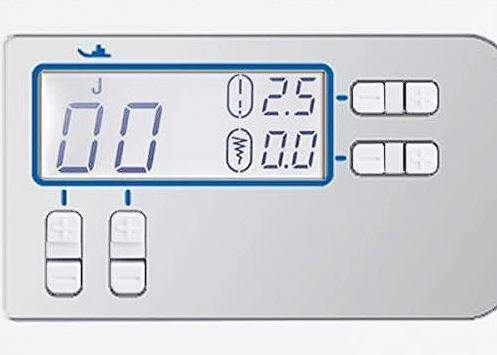 Accessories
If you are looking to save some money and buy a quilting machine that comes with plenty of accessories then I wouldn't get too excited. With every purchase of the Brother FS130QC you pretty much get the same accessories that you bet with any sewing machine such as extra bobbins, seam ripper cleaning brush etc.
Warranty
With a 3 year warranty as standard any potential buyer can feel reassured that they are covered in the unfortunate circumstances that this sewing machine packs in completely. If it is being used for commercial purposes the warranty is reduced to 1 year.
Warranty
Does the Brother FS130QC have automatic needle threading?
Yes, it does have automatic needle threading, which can be very useful.
Who is the Brother FS130QC sewing machine for?
It is for  Beginners to medium experienced users.
What fabrics is the Brother FS130QC used for?
It is suitable for all types of  fabrics, including stretch and denim.
What is the Sewing of the FS130QC ?
The speed is 850 spm
Conclusion
In my opinion the Brother FS130QC is by no means  the best quilting machine on the market, but it is more than adequate for completing a wide range of sewing tasks. If quilting, dressmaking and home furnishings are your priorities when it comes to sewing then this is a good machine that comes in at a price that is affordable to most people. Considering quilting machines can be quite expensive this model has a lot to offer and is well worth taking a look at.